6 Oct 2018 – 12 Oct 2018
Fairground of Fuengirola
Paseo Jesús Cautivo, s/n, Recinto ferial de Fuengirola, Fuengirola, 29640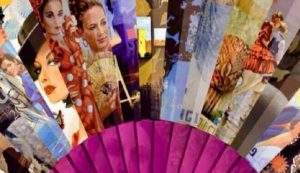 Another year, the traditional fair of Fuengirola will take place in the Fairgrounds from October 6 to 12 in honor of the patron saint of Fuengirola and perpetual mayor, Our Lady the Virgin of the Rosary.
Andalusian art, singing, dancing and equestrian activities. Thus, during these days you can enjoy bullfights, exhibitions of horse hooves, Andalusian singing and dancing and the stamping of numerous horses of great beauty and magnificent carriages that run through the streets of the city.
Fuengirola dresses up in honor of its patron. Seven days of Andalusian magic through the streets of one of the most attractive points to visit on the Costa del Sol.
The young people have their own space in the Municipal Youth Booth with the current music.
The Third Age booth is the place where musical performances and humor are not lacking. There is also a Children's Party with shows, fun animations and games.
---
6 Oct 2018 – 12 Oct 2018
Fairground of Fuengirola
Libra rent a car makes it easier for you.
Rent with us at the lowest market costs, without cheating.