October 6 at 7:00 pm Marbella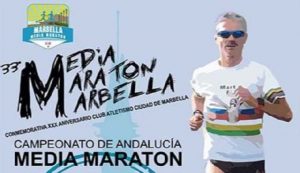 Prince Alfonso von Hohenlohe Boulevard, Marbella The Sports Delegation of the City of Marbella is organizing the 33rd Half Marathon Marbella and 10K on October 6, 2018.
The 33rd Half Marathon Marbella, is an urban race at the level of 21,097.50 meters and 10K 10,000 meters, access to which all persons who wish, federated or not, may participate in foreign athletes who comply with regulations RFEA and IAAF, provided that it is 18 years old on the day of the race and up to a maximum of 2,500 runners (Half Marathon) that is eligible for the Andalusian Half Marathon Championship and 1,000 runners for the 10K competition.
---
At 7:00 p.m. and at 11:00 p.m.
Prince Alfonso von Hohenlohe Boulevard (6 Oct 2018)
Libra rent a car makes it easier for you.
Rent with us at the lowest market costs, without cheating.