Route of the Erotic Tapa from November 1 to 18
Cover + Drink € 2.50
Fuengirola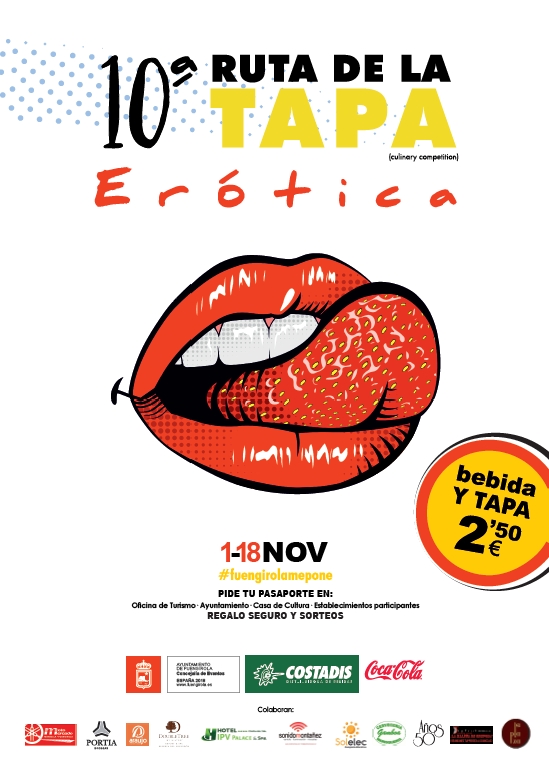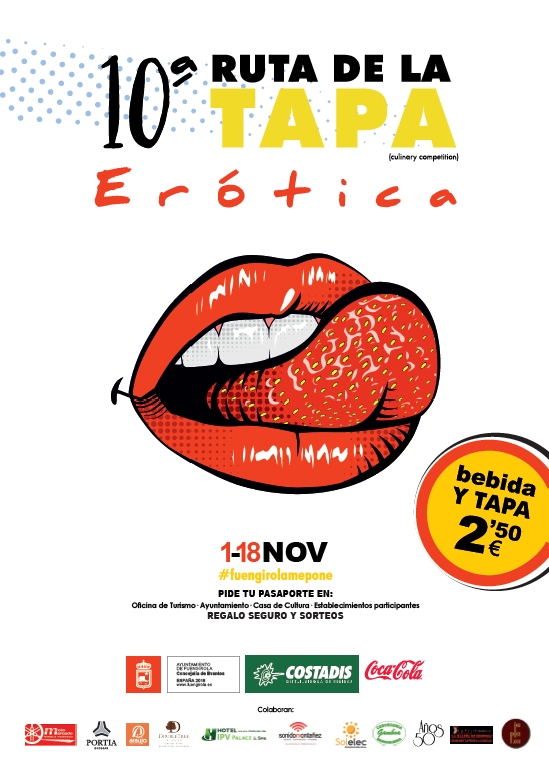 More than 70 bars and restaurants in Fuengirola participate in a new edition of the route of the erotic cover
Fuengirola celebrates the tenth edition of the Route of the Erotic Cap from November 1 to 18, in this celebration and route that already meets 10 editions, there will be a total of 72 bars and restaurants in the city that are enrolled in it.
The price established for this Route of the Erotic Cap of Fuengirola will be 2.5 euros. Where you can enjoy a drink and a very exotic tapa, created specifically for the occasion.
It should be noted that there are also gluten-free tapas, without sugar and vegetarian, available to all audiences.
This route, is year after year, a claim of Fuengirola, consists of the preparation by the participating bars and restaurants of a tapa, product of the imagination and the good work of the Fuengirola restaurateurs.
For this edition, the public will be able to assess the best tapas and establishments of the more than 72 participating venues and of said voting, the 10 ares or restaurants will be voted for a professional jury to choose the winning establishment of the 10th edition of the Erotic cover of Fuengirola.
Each of the 72 establishments competes to be the best, between the participating public and the jury will be distributed trophies this year.
In total, as explained by the mayor, will be distributed 40,000 passports to assess the restaurants, bars and tapas among the public, which may be delivered until November 20 at the Tourist Office.
If you come to Fuengirola, you have an obligatory appointment to the Route of the Erotic Cap in its 10th edition.
---
Route of the Erotic Tapa from November 1 to 18
Cover + Drink € 2.50
Fuengirola
Libra rent a car makes it easier for you.
Rent with us at the lowest market costs, without cheating.